Not sure where to start here Ill get it up to date as quick as i can. I picked my 86 up late 2010 in a mildly tuned state (coilovers with trd inserts + uprated rear shock & spring,lsd, exhaust etc). It was in poor condition with a lot of body work needed despite having nicely rolled arches.
As I got it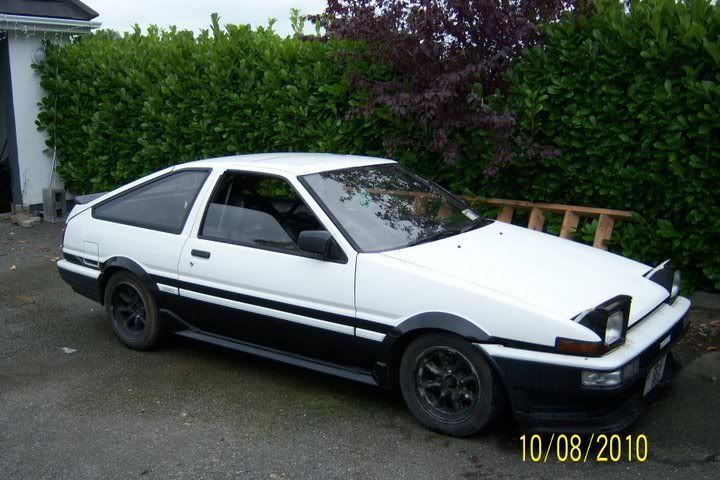 After the obligatory lowering and fitting with stupid wheels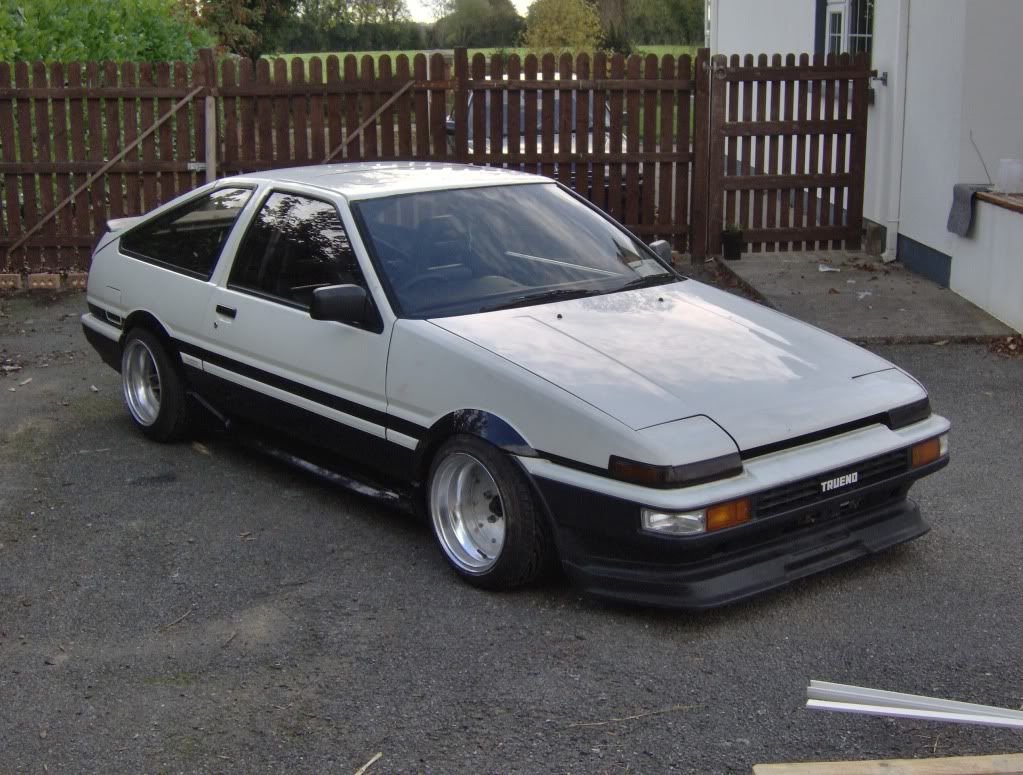 Got the bad bits fixed and re-sprayed in early 2011 and got rid of any rust in the bootwell. I basically rocked it like this for three odd years?I picked up Uras and Rough bumpers and a glassray bonnet along the way
I stripped the car last October for spraying, the back arches were totally fucked and I always wanted it fully black. So new rear arches re-welded and new front wings all in Jet black along with all the aero and ec works mirrors. I'm still putting it all back together as I'm fixing all the little problems the car always had (the previous owner was the worst mechanic ever).
As it sits now.
Rough Spec
Standard Big port 16v
RSR manifold with custom pipe and twin 5zigen rocket 2000 cans
Trd leads
Front Coilovers Tein springs w/ Avo shocks Cusco top mounts and Rca
Trd blue rear w/ unknown springs
uprated rear arb
unknown Lsd
Rack spacers w/ power steering knuckles
185/55/14 yokohama s.drive front Kumho Ku35 rear
Adj. pan hard with bracket support bar.
Pro spirits rear brace / Fet front brace
Glass ray bonnet
early rear bumper
uras/rough/budounoki/kouki front bumper
East bear carbon seat
Nardi wheel
Plans are to get driving again soon wit the standard engine and build an engine which I've been collecting bits for. So far I have a ported & polished smallport head with kent 302 cams and mikuni 44's which I'll be looking to add a bottom end similar spec to Paz's.
Tonight I finally plucked up the courage to drill my wings for the bumper and fitted rivnuts to the bootlid so I can take the trd wing on and off. Had to pull the dizzy off to replace the seals and bearing as it was leaking oil over the manifold.
Kevin